Easy Chicken Madras Recipe
Posted by Rosalind Pacocha on September 24, 2019
Instead of ordering take-out, try this easy Indian chicken curry recipe made with spicy Madras curry powder, tomatoes, and onions.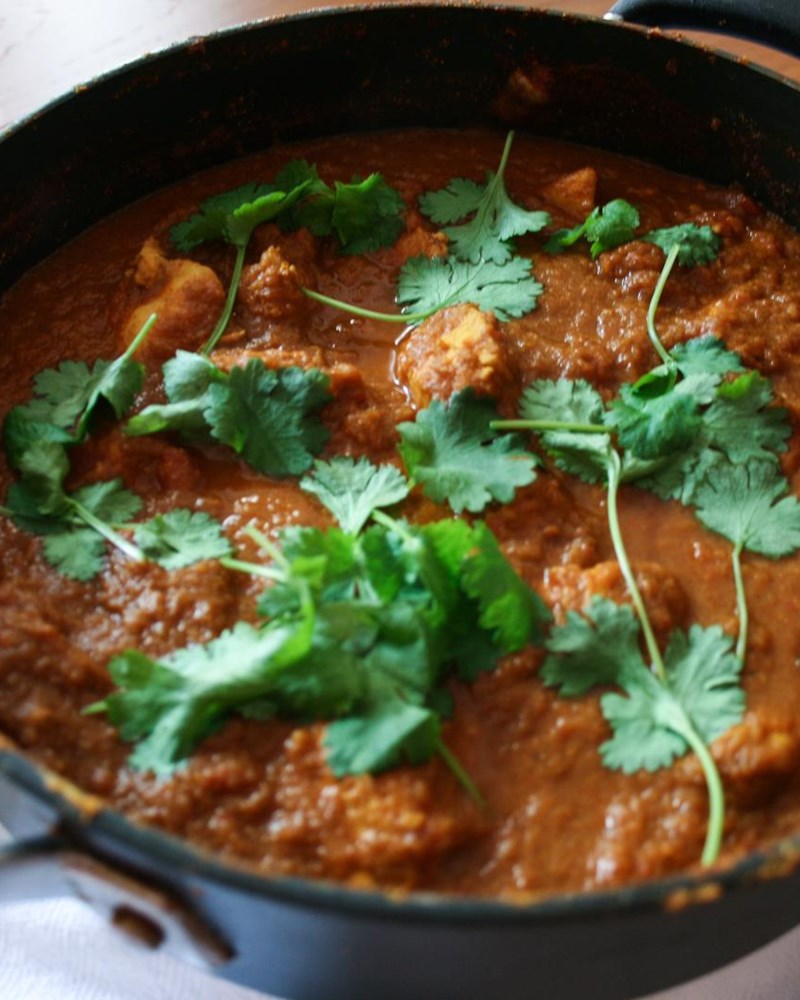 Easy Chicken Madras Recipe
Recipe Tips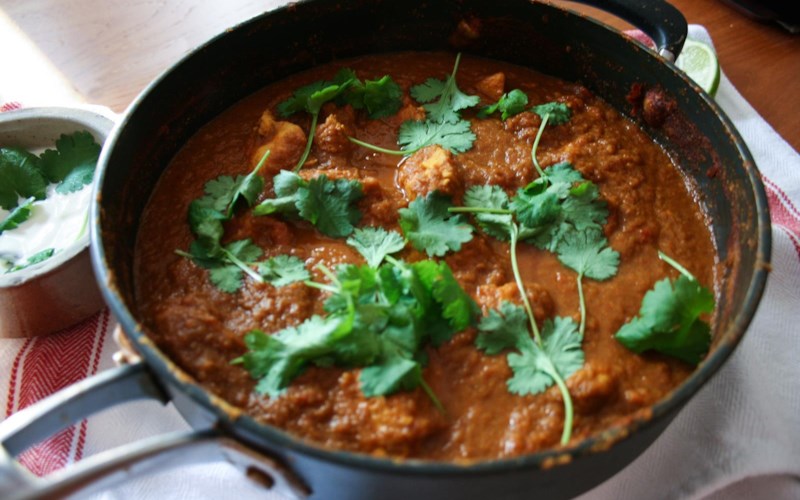 Preparation
20m
Cook Time
05m
Servings
4
Calories
246
Ready In
25m
Ingredients
2 onions, coarsely chopped
2 red chile peppers, stemmed and seeded
1 (2 inch) piece fresh ginger, grated
2 cloves garlic
1 splash water, or as needed
salt and ground black pepper to taste
1 tablespoon vegetable oil
1/4 cup Madras curry powder
4 skinless, boneless chicken breasts, cut into large chunks
1 (14 ounce) can chopped tomatoes
1/2 cup chopped cilantro, or to taste
Steps
1 Place onions, chile peppers, ginger, and garlic in a blender with a splash of water. Blend into a smooth paste; season with salt and pepper.
2 Heat oil in a large, high-sided pan over medium heat. Cook paste until slightly browned, about 5 minutes.
3 Heat a small skillet over medium-low heat. Add Madras curry powder; cook and stir until fragrant, 2 to 3 minutes. Mix into the paste.
4 Cook and stir chicken in the spice paste mixture until browned, 5 to 10 minutes. Pour in tomatoes. Fill the tomato can halfway with water and pour in too. Simmer over medium-low heat until liquid is reduced, about 50 minutes. Season with salt and pepper. Scatter cilantro on top.