A Memorial Day Carrot Cake Recipe
Posted by Evie Stamm on April 10, 2018
This carrot cake uses almond flour and agave nectar.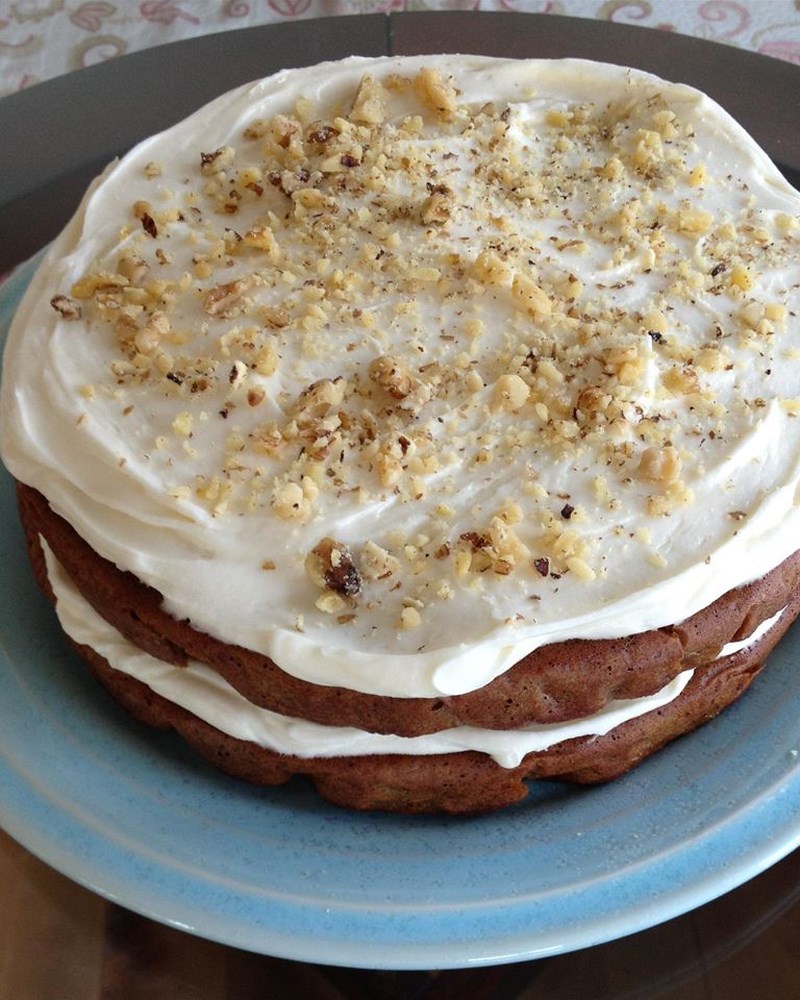 HOMEMADE
A Memorial Day Carrot Cake Recipe
Cooking Tips
Preparation
15m
Cook Time
35m
Servings
12
Calories
216
Ready In
1h
Ingredients
3 cups almond flour
2 teaspoons celtic sea salt
1 tablespoon ground cinnamon
1 teaspoon baking soda
1 teaspoon ground nutmeg
5 eggs
1/2 cup agave nectar
1/4 cup grapeseed oil
3 cups grated carrots
1 cup raisins
1 cup walnuts
Steps
1 Preheat oven to 325 degrees F (165 degrees C).
2 Generously grease 2 9-inch round cake pans.
3 Stir almond flour, sea salt, cinnamon, baking soda, and nutmeg together in a large bowl.
4 Beat eggs, agave nectar, and grapeseed oil together in a separate large bowl.
5 Stir carrots, raisins, and walnuts into the egg mixture.
6 Stir carrot mixture into flour mixture to form a batter; pour into prepared cake pans.
7 Bake in the preheated oven until a toothpick inserted into the center comes out clean, about 35 minutes. Cool in the pans for 10 minutes before removing to cool completely on a wire rack.