Maho, Vietnamese Chicken Recipe
Posted by Quinton Larson on December 03, 2018
A simple dish of chicken breast chunks pan-fried with peanuts and soy sauce is served on a scoop of rice on lettuce leaves, then topped with mandarin orange slices.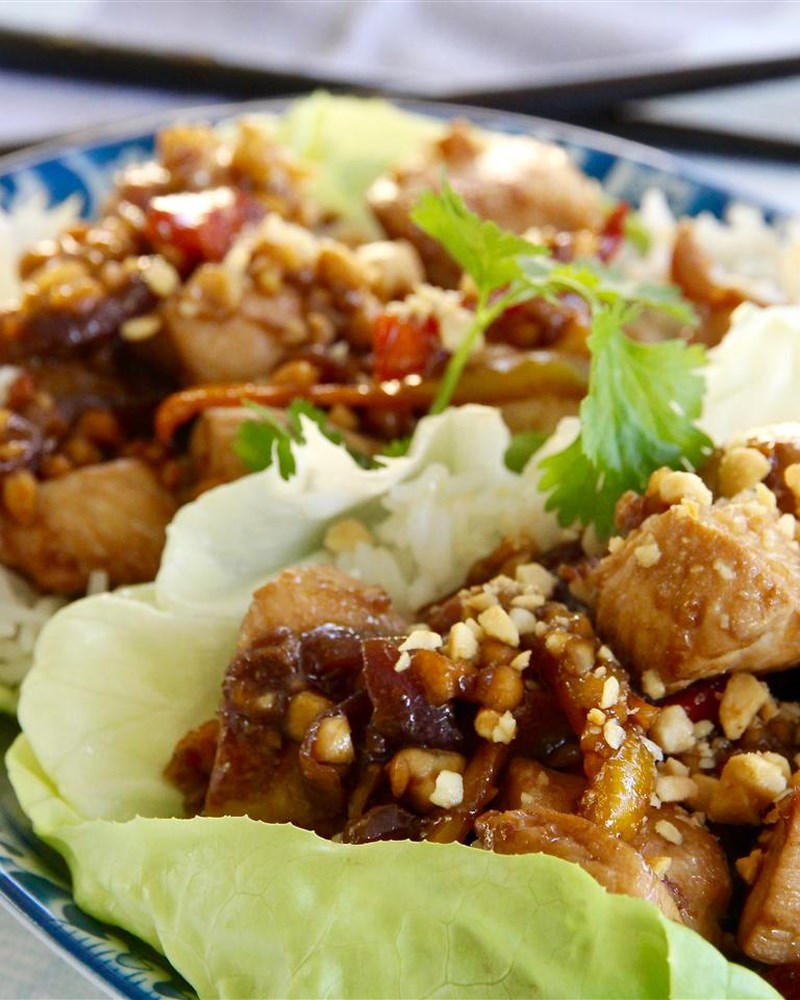 HOW TO MAKE
Maho, Vietnamese Chicken Recipe
Simple Ingredients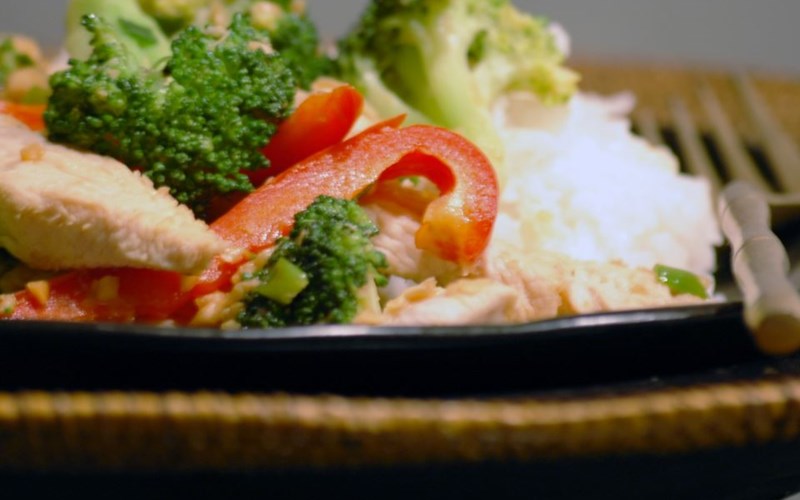 Preparation
15m
Cook Time
30m
Servings
4
Calories
693
Ready In
45m
Ingredients
2 cups uncooked white rice
4 cups water
3 tablespoons vegetable oil
2 cloves garlic, minced
3 skinless, boneless chicken breast halves - cut into bite-size pieces
2 tablespoons soy sauce, or to taste
1/2 cup dry-roasted, unsalted peanuts
4 large leaves of iceberg lettuce
1 (11 ounce) can mandarin oranges, drained
Steps
1 Bring the rice and water to a boil in a saucepan over high heat. Reduce heat to medium-low, cover, and simmer until the rice is tender, and the liquid has been absorbed, 20 to 25 minutes. Let the rice stand, covered, while you finish the dish.
2 Heat oil in a skillet over medium heat until shimmering, and cook and stir the garlic until fragrant, about 1 minute. Stir in the chicken, and cook and stir until seared and beginning to brown, about 5 minutes. Stir in soy sauce and peanuts, and cook and stir until the chicken is no longer pink inside, and the soy sauce has coated the chicken and peanuts, 5 more minutes. Remove the chicken mixture from the heat.
3 Line 4 plates with lettuce leaves, and scoop 1 cup of cooked rice onto each leaf. Top with chicken-peanut mixture, and sprinkle each plate with mandarin orange slices.