Jewish Apple Cake from Bubba's Recipe Box
Posted by Esta Lang on June 16, 2019
Rome Beauty apples make all the difference in this crowd-pleasing cake.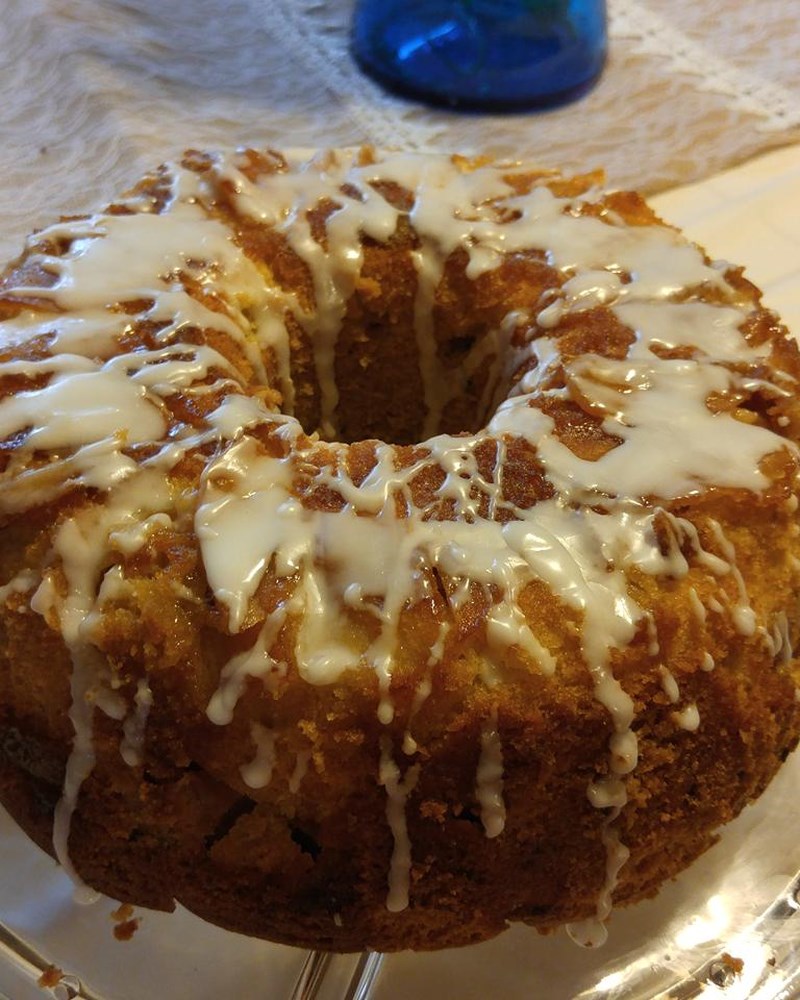 Jewish Apple Cake from Bubba's Recipe Box
Recipe & Cooking Ideas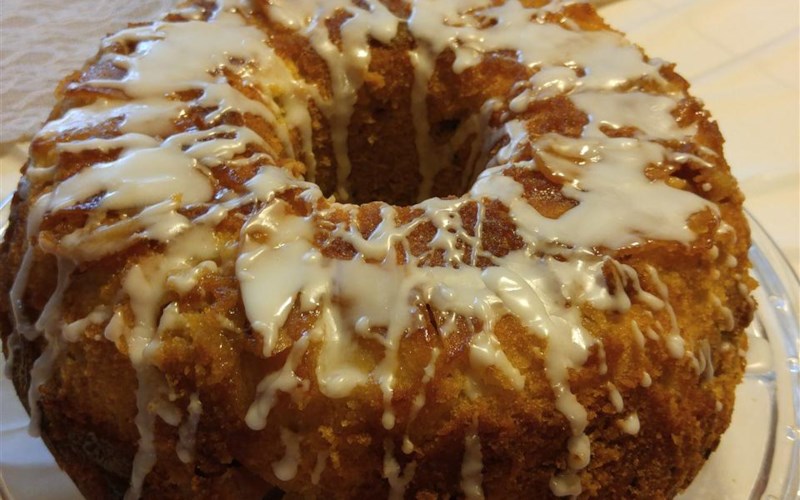 Preparation
30m
Cook Time
30m
Servings
12
Calories
528
Ready In
3h 00m
Ingredients
1 teaspoon ground cinnamon
3/4 cup white sugar
5 large Rome Beauty apples, peeled, cored, and chopped
3 cups all-purpose flour
1 teaspoon salt
1 tablespoon baking powder
4 eggs
2 cups white sugar
1 cup vegetable oil
1/4 cup orange juice
1 tablespoon vanilla extract
Steps
1 Preheat an oven to 350 degrees F (175 degrees C). Grease and flour a 10 inch tube pan.
2 Mix cinnamon, 3/4 cup of sugar, and apples in a bowl; set aside. Combine flour, salt, and baking powder in a bowl. Beat the eggs and 2 cups of sugar with an electric mixer until fluffy. Pour in the flour mixture alternately with the oil. Beat in the orange juice and vanilla until smooth and thoroughly mixed. Pour half of the batter into the prepared pan. Layer half of the apples on top. Pour the remaining batter over, then finish by topping with the rest of the apples.
3 Bake in the preheated oven until a toothpick inserted into the center comes out clean, about 1 hour and 30 minutes to 1 hour and 45 minutes. Cool in the pans for 10 minutes before removing to cool completely on a wire rack.