My Chicken Pho Recipe
Posted by Cleo Schmitt on January 03, 2019
Here's a great home version of the traditional Vietnamese dish, pho. Just stir chicken, bok choy, and bean sprouts into aromatic infused chicken stock and serve over hot noodles.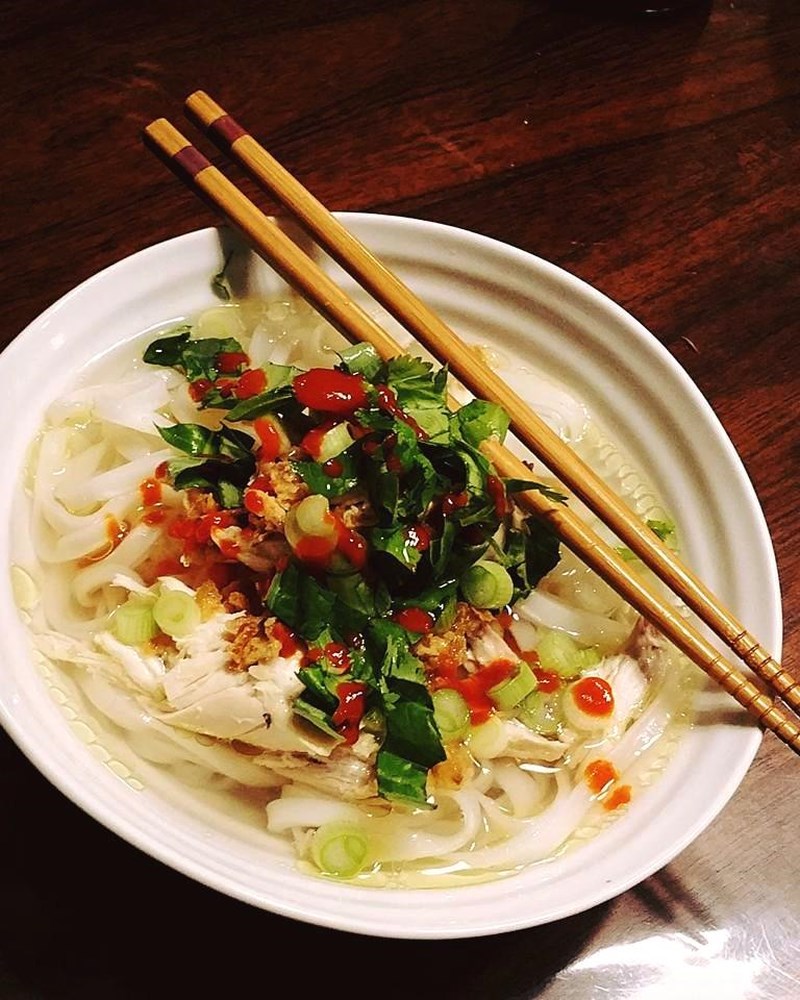 HOMEMADE
My Chicken Pho Recipe
Recipe & Cooking Ideas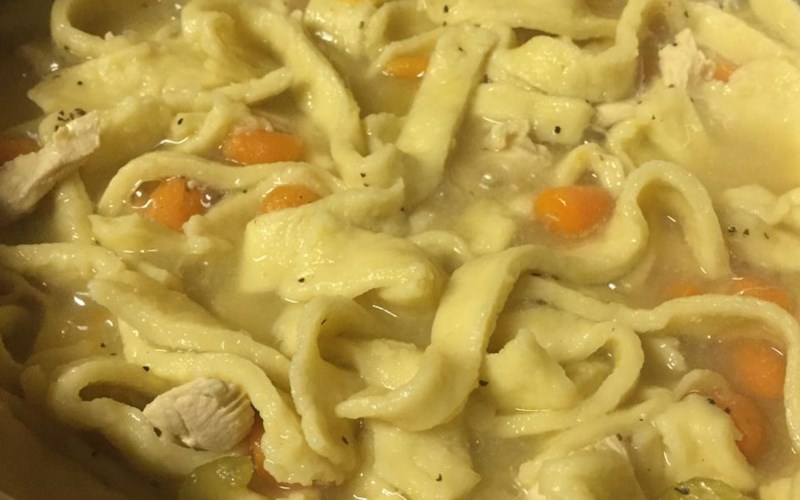 Preparation
10m
Cook Time
30m
Servings
2
Calories
521
Ready In
40m
Ingredients
4 ounces dry Chinese egg noodles
6 cups chicken stock
2 tablespoons fish sauce
4 cloves garlic, minced
2 teaspoons minced fresh ginger root
1 tablespoon minced lemon grass
5 green onions, chopped
2 cups cubed cooked chicken
1 cup bean sprouts
1 cup chopped bok choy
Steps
1 Bring a large saucepan of water to a boil over high heat. Add noodles and return water to boil. Boil until soft, about 8 minutes. Drain and reserve noodles.
2 Bring chicken stock, fish sauce, garlic, ginger, lemon grass, and green onions to a boil in a large pot. Reduce to a simmer; cook for 10 minutes. Stir in the chicken, bean sprouts, and bok choy. Cook pho until heated through, about 5 minutes.
3 Divide the cooked noodles between 2 large bowls. Pour pho over noodles; serve immediately.